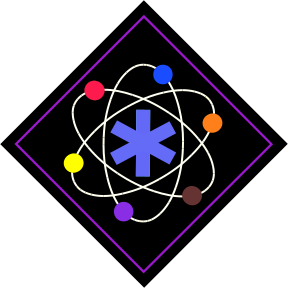 Communicatio optima
Eva-Maria Schottdorf MD MSc - Emergency Physician and Trainer
For your Booking of CRM & PCM Seminars.
New: You will be able to order my CRM Book starting from autumn 2023.
For your order of your individual PCM Personality Profile including a personal discussion.
If you wish to obtain more information about our CRM & PCM Seminars or the PCM Personality Profiles, you are welcome to continue reading. You can learn all about the CRM Book on the order page linked above.
1. Booking of Your CRM & PCM Seminars
At Communicatio optima you can attend seminars on crew resource management, CRM, and the Process Communication Model®, PCM. You can either start with both topics from scratch, or enhance your knowledge in my seminars for advanced learners. I have described our seminars in detail here .
I offer you:
sustained learning so that you can apply your new skills and knowledge immediately, but also long-term
comprehensive seminar documents according to international standards
a cosy, yet productive atmosphere in the seminar
the possibility to ask your questions at any time, even after your seminar
marvellous seminar venues that are worth a visit
Book your seminar.
2. Ordering Individual PCM Personality Profiles
An individual Personality Profile is not only prepared for every seminar participant before the Seminar One. You can also order such a profile, even if you don´t plan to take part in a seminar (yet).
Your PCM Personality Profile informs you about:
your dominant Personality Type
in which order your remaining Personality Types occur
your character strengths
your psychological needs, and why these are important to you
your distress behaviour, how you recognise it, and how to avoid it in the first place
many more PCM components, with respect to your personality
If you don´t take part in a seminar, I will discuss your PCM Personality Profile individually with you, either in person (greater Munich area and Southern Bavaria), or online.
Order Your Individual PCM Personality Profile.
3. If You Have Any Questions I Am Available
If you have any questions concerning your booking or orders, you can call me on:
+49/(0)1577/8913707
You can send me your message here:
The email address is:
service@communicatio-optima.com
Usually, I answer within one work day.
Newsletter
You can find news regarding my seminars and many more topics in my Newsletter.
Coming Home.