"If you make yourself understood, you are always speaking well."
Molière
Here, you can read about:
1. PCM for You - How It Can Help You in Any Situation, in Your Private Life, and at the Job
Below, I provide you with a selection which illustrates vital benefits of the Process Communication Model® .
1.1. How on Earth Have They Perceived This Situation?
You and your familiy members have perceived the very same situation completely differently? With the help of PCM, I will explain to you, why this is totally normal.
1.2. Difficult or Totally Normal?
You are familiar with one kind of behaviour, whereas another one seems awkward to you? You are not alone at all, most of us recognise this.
As we become acquainted with the diverse personality types, we understand the underlying causes and learn how to approach each other.
1.3. How Everyone Charges His or Her Batteries Indivdually
Your batteries are empty, and you cannot figure out, from where to take the strength to avoid distress in a given situation or a conversation? Thanks to PCM, I can show you, how you can recharge You keep an eye on your batteries the way that suits you best. aufladen.
1.4. How You Can Lead Efficiently
You are in a leadership position, and sometimes you wonder how to get along with one of your employees in the best way? Or, you are an employee, and sometimes you would prefer a different management style?
In my PCM Seminar you will learn how commonly known management styles can be applied in order to suit the different personality types best.
1.5. It Is Not What You Say, But How You Say It
What someone has just told you annoyed you greatly? Not only the tone of voice, but also other components, such as facial expressions and gesture help us to convey a message in a way that suits our counterpart best. In doing so, we can avoid unnecessary distress. How do we accomplish that? We will practise together in my PCM Seminars.
1.6. How to Recognise Distress and Find a Way Out
Despite the huge efforts everyone involved has made, a dispute has arisen? The whole has spun out of control, and no one behaves like he or she does under normal circumstances?
Using PCM, we have got a powerful tool to recognise the underlying distress. We are able to distinguish different types of distress according to the personality types.
This opens up for possible ways out of the distress and back into calmer dealings with each other. I will show you, how you can manage this.
1.7. We Would Like You to Spring Into Action - Every Day
Applying small actions, which integrate easily into your daily life, you can recharge your individual batteries every day. I will reveal, how you create your very own plan with the help of the model.
2. PCM- a Validated Personality Model
We all have a feeling for people and things, we set ourselves goals, and have opinions, we let our thoughts wander, and need humour, but also challenges. To what extend, though? Whereof do we possess more, what is less important to us?
We can find the answers to these questions for each of us individually, using PCM as a personality model. The model shows us, how we preferably perceive the world, and what are our main strenghts and wishes, amongst others.
We get to know ourselves better and learn to understand ourselves more. In addition, we can apply our knowledge when dealing with other people. The latter is most helpful when we try to communicate with our fellow human beings in an active and beneficial manner.
3. PCM - a Helpful Communication Model
PCM is a communication model, because we learn, how we ourselves prefer to communicate. As we additionally learn to recognise our counterparts, we know, how they would like to talk to us.
Are you wondering how on earth you are expected to accomplish this? Well, the contents and exercises of the Process Communication Model® are not complex. You will master these without any problems.
If we are well trained, we are able to communicate individually in a way that our message comes across. Furthermore, we are able to avoid distress.
We will elucidate in the seminars, why the sentences below match so nicely.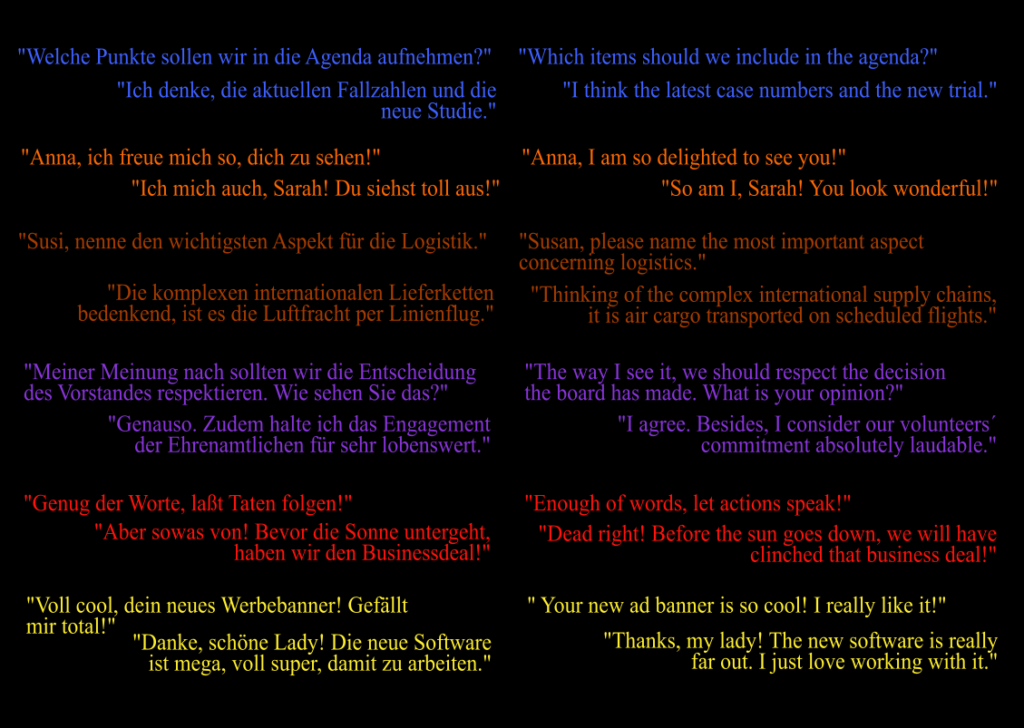 4. The Process Communication Model® Is Licensed
It is of utmost importance to me that you can enjoy high-quality advanced training.
Constant quality in the use and teaching of the Process Communication Model® is guaranteed by strict certification examinations that all trainers and coaches have to pass, as well as by continuing education.
All course materials follow the international standards which apply to the Process Communication Model®.
5. In the Beginning Was Observation - Groundbreaking Discoveries and Development of the Model
If you are interested in scientific connections, you can find intriguing information in the following section about the development of the Process Communication Model® highlighting these topics:
Taibi Kahler PhD, a Clinical Psychologist
Discovery of a Behaviour Observable Second By Second Immediately Before Distress
Allocation of These Behaviours To Personality Types
Personality Types Outside of Mental Illnesses
Concurrent Start of The Collaboration With NASA
5.1. Taibi Kahler PhD, a Clinical Psychologist
Dr Taibi Kahler is a clinical psychologist, who worked on his doctoral thesis in the 1970ties. Part of his work included the interpretation of videotapes, which showed psychiatric patients right before they entered distress.
5.2. Discovery of a Behaviour Observable Second By Second Immediately Before Distress
He discovered sequences of certain behaviours lasting only seconds before distress occured. These where characterised by the words used, and the tone of voice, facial expressions and gesture, as well as posture.
5.3. Allocation of These Behaviours to Personality Types
Moreover, he noticed that these sequences could be related to different personality types.
He described the personality types with their preferred ways to perceive the world, and their character strengths, but also their respective behaviour before and during distress. In 1977 , this scientific break-through earned him the Eric Berne Memorial Scientific Award.
5.4. Personality Types Outside of Mental Illnesses
As he continued his work, he speculated that the personality types, which he had characterised, might not only be found in conjunction with mental illnesses, but also separated from them. Like positive versions in healthy people.
Postulating this, he laid the foundation stone for the Process Communication Model®. In addition, he realised that people cannot be related to one peronality type only. We will take a closer look at this in paragraph eight.
5.5. Concurrent Start of The Collaboration With NASA
At about the same time, Dr Taibi Kahler was invited by Dr Terrence McGuire, NASA´s Lead Psychiatrist for Manned Spaceflight, to participate in selecting astronauts.
In the 1970ties, the psychologic tests lasted for nine hours. When asked about his observations, he referred to the notes he had taken during the first ten minutes of the session.
With the help of his previous work, he had already grasped the main features of the candidates´ personalities during these first minutes.
While collaborating with NASA, Dr Taibi Kahler refined the questionnaire used today to establish the individual personality profiles. You can find more information on the questionnaire in paragraph nine.
6. Where the Benefits of PCM Are Enjoyed
Today, PCM is applied worldwide. Up til now, more than one million individual personality profiles have been established, most of them in a business context.
The former President Bill Clinton used the model during his election campaign. As he addressed all personality types specifically, he was able to reach more of his listeners.
7. May I Introduce the Six PCM Personality Types?
In his scientific work, Dr Taibi Kahler has crystallised six different personality types, as mentioned above. If you click on these personality types below, you will find out more about each one of them.
The personality types are characterised by their preferrred ways to perceive the world, and their character strengths, as well as their behaviour right before entering distress. From the PCM point of view, it is particularly important that all personality types are equal.
The six personality types are:
If you have discovered traits of yourself in several of the personality types, I congratulate you! Well done! You may want to read more about this in the next section.
8. The Personality Structure - Not the Only Reason Why PCM Is Unique
8.1. How Groundbreaking Can a Six-Story Apartment Building Be?
It is a crucial and unique finding by Dr Taibi Kahler that in everyone of us all personality types are present. He chose a house with six floors to illustrate this in a descriptive manner.
As the Process Communication Model® does not categorise people to fit only one personality type, it is the only one worldwide that gives consideration to the complexity of human personality.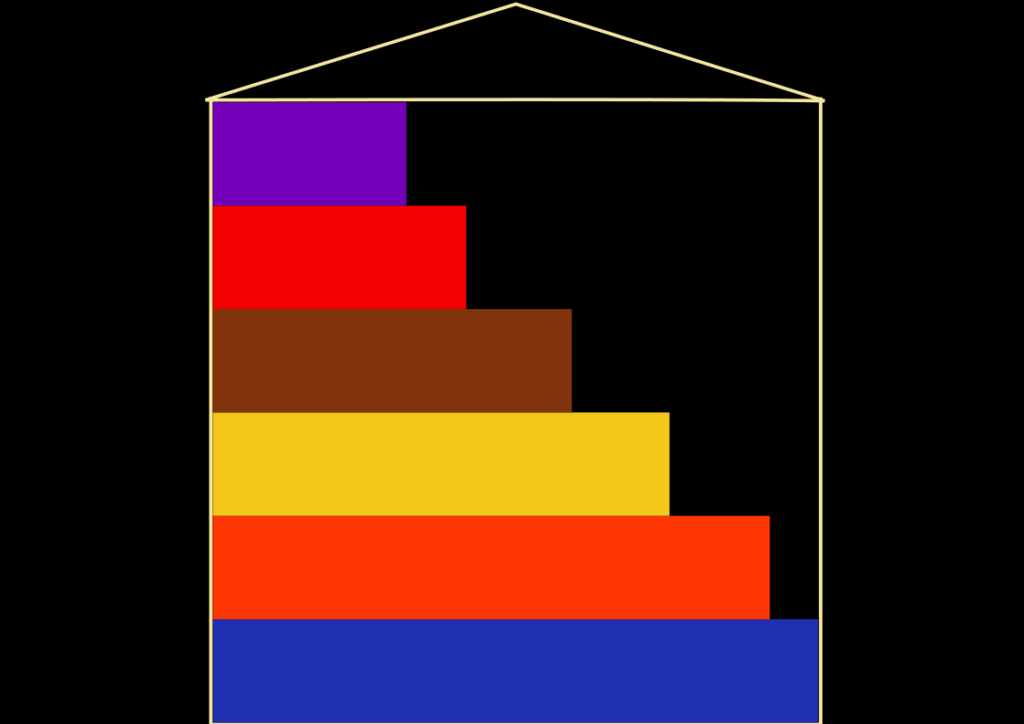 8.2. The Meaning of the Floors
The personality type which lives on the ground floor of your six-story apartment building defines you most. It has been living there since your birth, or since at least the first months of your life.
All other personality types have found their floors during the first six to eight years of your life. Your genes, but also the environment you have experienced during this time, have influenced this process.
Your completed apartment building will not change any more. In principle, any personality type can occupy any floor, which allows for enormous diversity.
8.3. Two Houses Side by Side? Or What About a Whole Village?
We will discuss many more interesting and astonishing facts in our PCM Seminar One. From what you experience in your daily life, you may well have a clear imagination of how exciting it becomes when two or more of such houses face one another.
9. What Does Your Personality Profile Look Like?
You have already thought about it, or have a feeling about what your apartment building may look like? Or, you have already figured out, what personality types you like, because they are really cool? And now you want to know, how your apartment building is built?
9.1. The PCM Questionnaire
The international, standardised questionnaire serves to establish your personality profile. In addition to your personality structure, your profile will include information on all other components of the model.
As soon as you have enrolled into your first PCM Seminar or ordered your individual PCM Personality Profile, you will receive a link in my welcome email, which will guide you to the questionnaire.
In this email, I will also provide you with further details you might need when filling in the questionnaire. All answers are equal, so you cannot do anything wrong. Moreover, this is not an exam at all.
9.2. Your Benefit
You will learn how your personality is structured, including, for instance, your strengths, or how you react when in distress. You can use this knowledge in your everyday life, either for yourself, or when communicating.
The information is presented to you in a booklet, using clearly laid out graphics. You can refer to it during your seminars or later at any time.
10. Order Your PCM Personality Profile or Your PCM Seminar
Order your PCM Personality Profile, including a personal consultation with you. On the respective page, I have compiled all the pieces of information you might find useful.
Order your PCM Seminar on this page.
Learn more about my seminars.
11. Participants Say
Naturally, I enjoy hearing and reading your suggestions and comments as these are truly valuable to me. I have gathered previous feedback on an extra page for you.