In my profile, you can read about my work and me:
1. Why CRM and PCM Fascinate Me
CRM as a Safety Net, Also and Especially for Perfectionists
As a hopeless perfectionist, I can hardly accept that we are not perfect, despite all our efforts. However, CRM provides us with strong concepts and tools, which helps us as a team to detect our errors, before they reach our patients.
Thus, CRM helps us, for example, in the emergency medical service to prevent those confided to us from harm and, in some cases, even not to put their lives at risk.
PCM as a Key to Oneself and Others
No matter whether we are thoughtful or perfectionist, whether we seek harmony or new challenges, or whether we enjoy telling everyone our opinions or jokes, all of us learn to know ourselves better through PCM. For many of us, the optimised key to themselves has changed their lives, my own included.
To me, the art of using PCM actively is as fascinating as it is valuable. We can assess our fellow human beings far better, communicate accordingly, and use PCM as an effective tool against stress.
2. Communicatio optima - Why I Have Chosen the Name
Taken from Latin:
Communicatio: inter alia: message, conversation, a figure of speech in which a speaker includes his or her audience
communicare: inter alia: to convey sth., to do together, to let so. participate in sth.
optima, superlative of bona, -us, -um: inter alia: good, excellent, skilful, appropriate
Like speakers their audiences, team leaders using crew resource management include their team members actively. For instance, when they are making decisions.
The Process Communication Model® helps us to choose the most appropriate message according to our counterpart´s personality.
3. My Logo
My logo exhibits a six-ray star in its centre, resembling the Star of Life. This is the international symbol of the emergency medical service, one of the first specialist areas in medicine to embrace CRM.
As in an atomic model, six "electrons", coloured to match the six PCM personality types, circle the star.
Last but not least, the atomic model reflects my education in radiation oncology, to which I owe a lot of my current knowledge, skills and attitude.
4. A Short Excerpt from My CV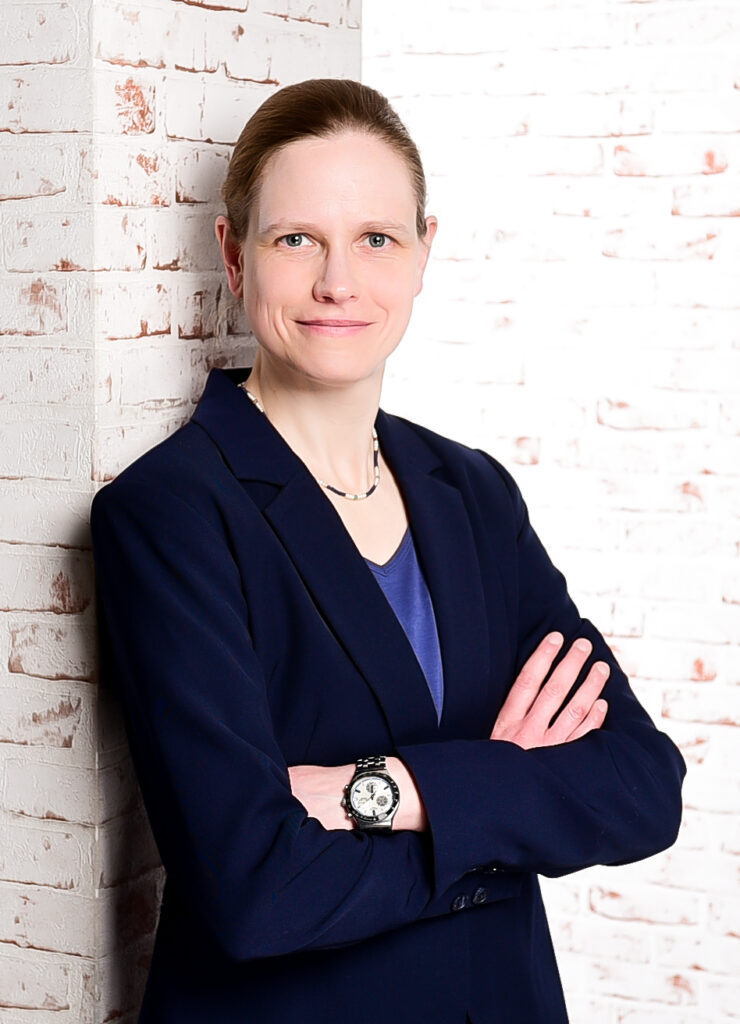 A Selection of Important Career Moves
Board Certified Specialist for Radiation Oncology, 2009
Board Certified Specialist for Emergency Medicine, 2013
Feelance Emergency Physician in Germany and Austria
Freelance Emergency Physician in Switzerland, 2017-2020
Certified PCM Trainer, 2019
Training as a CRM Instructor, Varied Course Formats, 2017-2019
Instructor-Simulation-Crew Resource Management, 2019
Certified CRM Trainer, 2020
Teaching Experience: inter alia Ludwig Maximilian University of Munich, Technical University of Munich, Medical University of Innsbruck, students´ courses and lectures
My work as an author and contributing author comprises scientific publications , as well as my blog on this website, of course
Knowledge of general management: second degree "Drug Research and Management", graduation as a Master of Science in 2014, continued education via the e-learning platform eStudie.no
You are invited to visit my profile on LinkedIn.
5. "In All Beginnings Dwells a Magic Force"
With this quotation from Hermann Hesse´s poem "Stages", I start a short abstract about the beginning and the development of my freelance work as a seminar trainer and an author.
Two Intensive and Valuable Training Courses Laid the Foundation
I graduated as a PCM trainer in Vienna in 2019. The training course was demanding, and we felt the pressure to perform. We had, however, a phenomenal team spirit in our training group and helped one another the best we could. Hence, I look back to this time with great joy.
My training as a CRM trainer in Copenhagen in 2020 was in no way inferior to that. Two highly experienced experts in the field of aviation taught us in a comprehensive and varied manner. Also this time, the training course was characterised by a really pleasant and constructive atmosphere. Taken together, I am really grateful to my seminar trainers and my colleagues for the taught abilities and our exchange.
A Selfemployed Seminar Trainer Since February 2020
You can easily see that I started out at the worst possible moment in time. Due to the continuously challenging situation in 2021 and 2022, I focused more on my blog and, of course, my main profession as a prehospital emergency physician during these two years.
The Seminar Venue Is Munich
I offer my seminars at fixed dates in my hometown Munich to you. It is a city in which you can visit many a pleasant place, from world-famous museums to spacious green parks.
Starting From 2023: A Self-Publishing Author
After intensive preparations in 2021 and 2022, I plan to publish my first book as a self-publishing author in late 2023 or early 2024. In this book, I will present crew resource management to you in the comprehensive manner in which it is taught in aviation.
Continuously, I will provide you with news about my first book, self-publishing, as well as what future books I plan to publish. Presumably, you will be able to place advance orders of my CRM Book starting from autumn 2023. Thus, you won´t have to visit the well-known international online bookshops first in order to purchase your copy.
In my newsletter , you will learn all the important and exciting pieces of news, not only about the book as it is being written, but also about the path, which a self-publishing author takes. Naturally, I will also continue to inform you about my seminars.
6. My Network Rounds off My Profile
My network of colleagues with whom I exchange ideas regularly, shall not be left out in this profile. During our conversations we do not only broach topics concerning rescue medicine, but also CRM and PCM, as well as all the important topics regarding business administration and the art of formulating well.
Personal Connections
The experts listed below have given their consent to be named here.
Civil Engineer Christine Perner-Neidhardt is a self-employed building biologist in Munich with remarkable expertise, who offers her customers superb advice.
Vanessa Kuzmich is a TV presenter who also moderates events. She has a comprehensive education as a trainer. Amongst others, she is a very precise, understanding, and creative certified trainer and coach for PCM. She lives and works in Vienna.
Katja Werner MSc is an acknowledged expert in the field of nanotechnology and an innovative entrepreneur in Hamburg.
Dr. Larissa Ritter is an excellent anaesthesiologist and emergency physician, who also writes blog articles worth reading in which she addresses various professional topics.
Important Memberships
For the exchange of experiences, mutual support, and continued education, I am a member of the following professional associations, amongst others:
Nonfiction Authors Association, NFAA
Independent Book Publishers Association, IBPA
Alliance of Independent Authors, ALLi
German Association for the Advancement of Simulation in Medicine (registered association)
All about my seminars.
On my Blog , you will find an exciting new article every month.
You can find important news presented concisely on "Latest News".