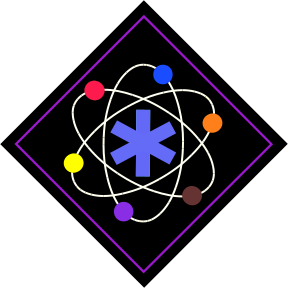 Communicatio optima
Eva-Maria Schottdorf MD MSc - Emergency Physician and Trainer
PCM for You
Do you want to understand your own personality better?
Are you interested in your fellow human beings´ personalities and in how to optimise your interactions using your knowledge?
Do you want to communicate in a relaxed, yet tailored manner, in private and in business?
Then book your PCM Seminar today!
CRM for You
Do you want to render your teammwork yet more efficient?
Do you want to minimise the error rate even more through your teamwork?
Do you want a workload management that suits everyone?
Then book your CRM Seminar now!
PCM and CRM are not mutually exclusive. You can learn or refine both of them together with me. I am looking forward to welcoming you!
On this page you will find:
In My Seminars You Can:
acquire solid foundations
deepen your previous knowledge
apply your skills immediately in challenging exercises
ask questions at any time, even during breaks, I am there for you
discuss your analysis or opinions with interesting counterparts
engage in a committed manner
make a wealth of impressive new contacts
have lots of fun together, a good laugh has never been forbidden
spend your breaks all by yourself if you feel like it
Inhouse-seminars are also available, the choice is yours.
In the In-class Seminar
you can fully concentrate on the seminar content
you are not distracted by your daily work routine
you can enjoy spending time at an attractive seminar venue
you get the opportunity to meet new people
At Your Workplace
you do not need to travel
you do not have to do extra planning, you just go to work like on any other day
you are in the setting which is familiar to you
All Seminars on Fixed Dates at a Glance
Seminar Type
Topics and Goals (Selection)
Seminar Duration
the respective price
PCM Seminar One
Insight into PCM concepts, communication exercises,
your individual personality profile
three days
1449,- Euros, plus sales tax
PCM Advanced Seminar
Repetition, and consolidation of communication concepts, how to detect and avoid distress, PCM in difficult life situations
three days
1199,- Euros, plus sales tax
CRM Seminar for Beginners
The fundamentals of CRM will be discussed and practised using varied exercises
three days
1449,- Euros, plus sales tax
CRM Seminar for Advanced Learners
CRM will be applied in teamwork, further topics will be introduced
three days
1449,- Euros, plus sales tax
Book an in-class seminar
Book an inhouse-seminar
Please contact me on:
+ 49/(0)1577/8913707
You can place a non-binding request using this form:
In order to meet your desired date, please let us make arrangements three months in advance. Of course, you can always enquire about a seminar date, as gaps in our calendar can occur every so often.
Please do not hesitate to contact me if you have any questions.
If you would like to read thrilling facts about CRM .
On my PCM page there´s something for all Personality Types
If you are using a mobile device, this is your shortcut to my Legal Notice.
Coming Home.